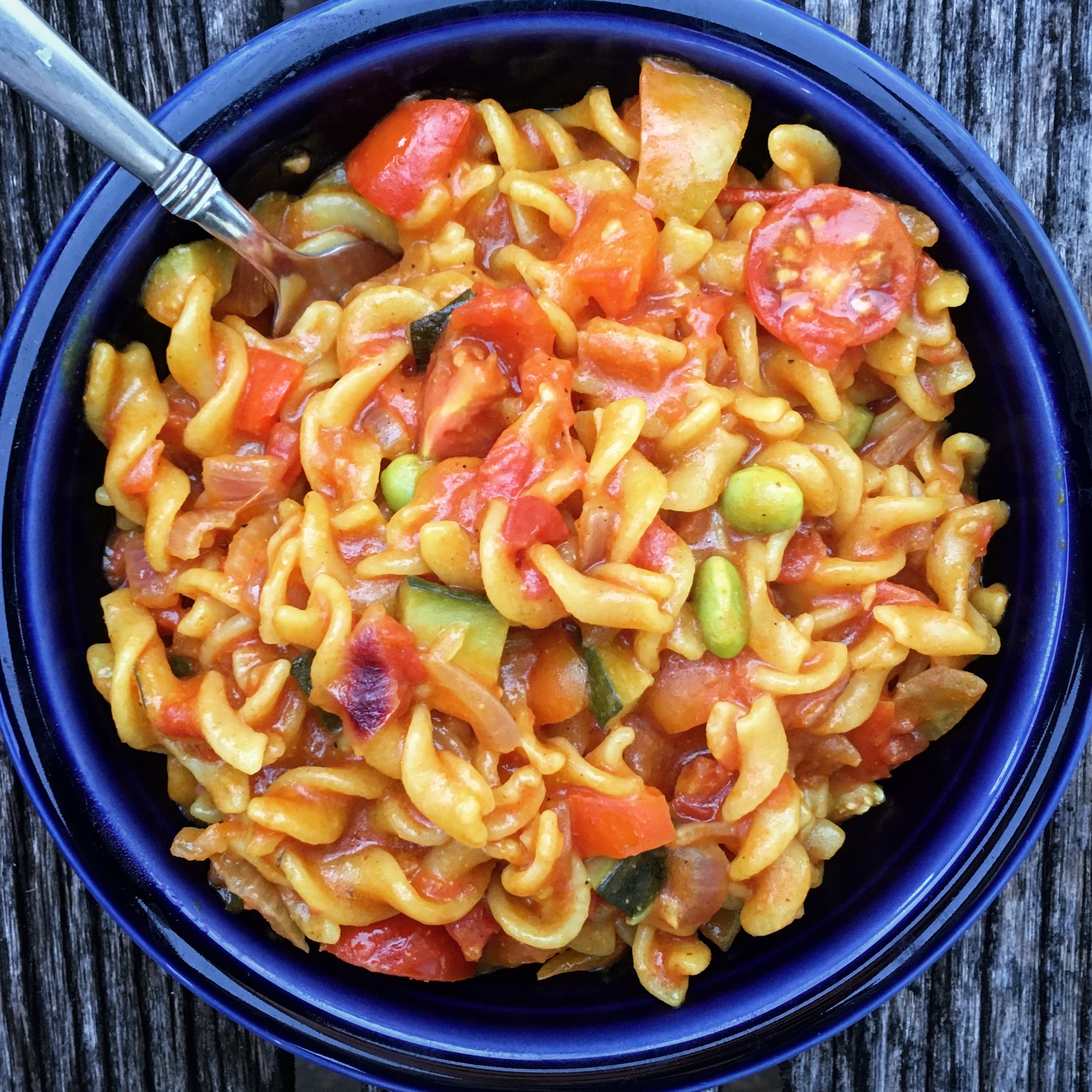 We both thought this was good. Based on the recipe here.
Ingredients
4 cups uncooked fusilli
1 red onion, chopped
2 cloves of garlic, minced
1 zucchini, chopped
1 red bell pepper, chopped
1 1/2 teaspoons curry powder
2 Tbsp tomato paste
1 can diced tomatoes
1 can coconut milk
1/2 cup frozen edamame
1/2 cup cherry tomatoes, cut into halves
Directions
In a large pot cook down the onions for a couple minutes.
Add the pepper and zucchini and cook for another couple minutes
Add the rest of the ingredients except the cherry tomatoes and simmer for approx 15 minutes or until noodles are done.
Stir in tomato halves.
Serve.