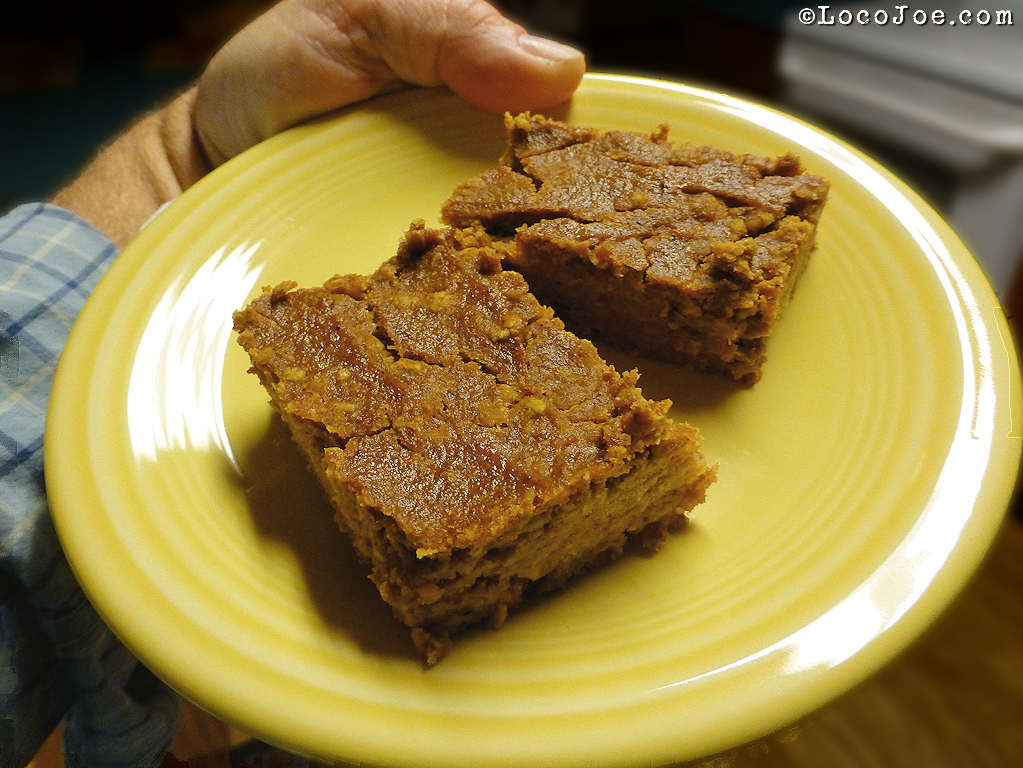 Notes: These were just ok. Not "bar" like in my opinion though. They were soft and I ate with a fork. More like a pie. Maybe I used to much pumpkin? Nova wouldn't try them.
Ingredients:
• 15 ounces white beans (any)
• ½ cup canned pure pumpkin
• 2 whole bananas
• 3½ teaspoons pumpkin pie spice
• ¼ cup pure maple syrup
• ¼ cup brown sugar
• 2 tablespoons peanut butter
• ½ cup instant oats (If you only have rolled oats, send them through your food processor first to chop them up so they are smaller and more granulated like instant oats.)
Instructions:
Preheat oven to 350ºF. Drain and rinse beans. Combine all ingredients except oats (and cocoa if using) in a food processor, blending until smooth and creamy. Stir in oats (and cocoa if using) then transfer to a square baking dish. Bake for 30 minutes or until a toothpick inserted comes out clean and the center is firm to the touch. Allow to completely cool before slicing or eating (the bars firm as they cool). The pumpkin flavor also intensifies the next day (make in advanced if possible).