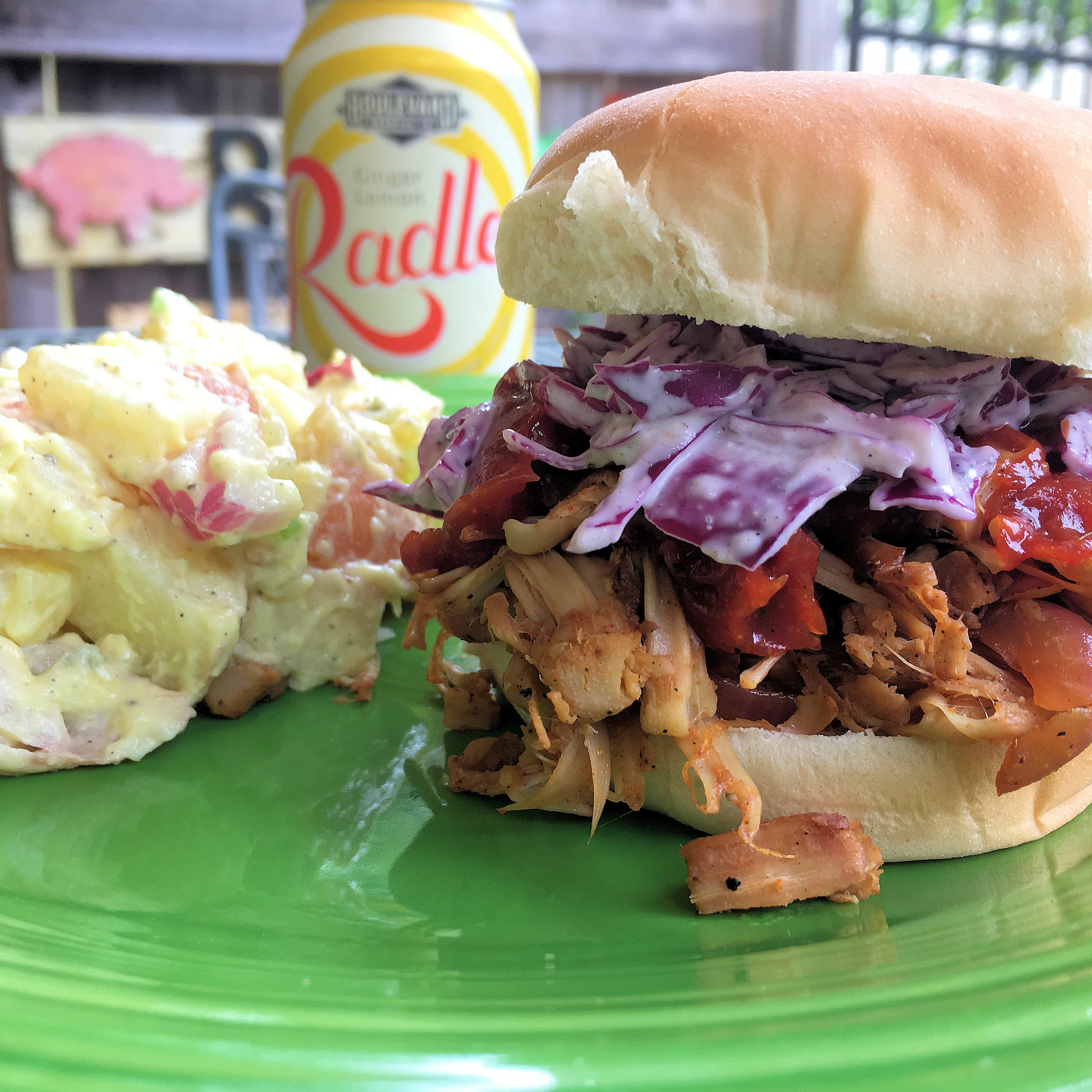 Vegan pulled BBQ Jackfruit Sandwich topped with home-made bbq sauce and slaw. Served with homemade potato salad.
I didn't really follow any recipes for any of this.
For the jackfruit I cooked it along with onion in a skillet I added black pepper, garlic powder, paprika, cayenne pepper, tamari and maple syrup.