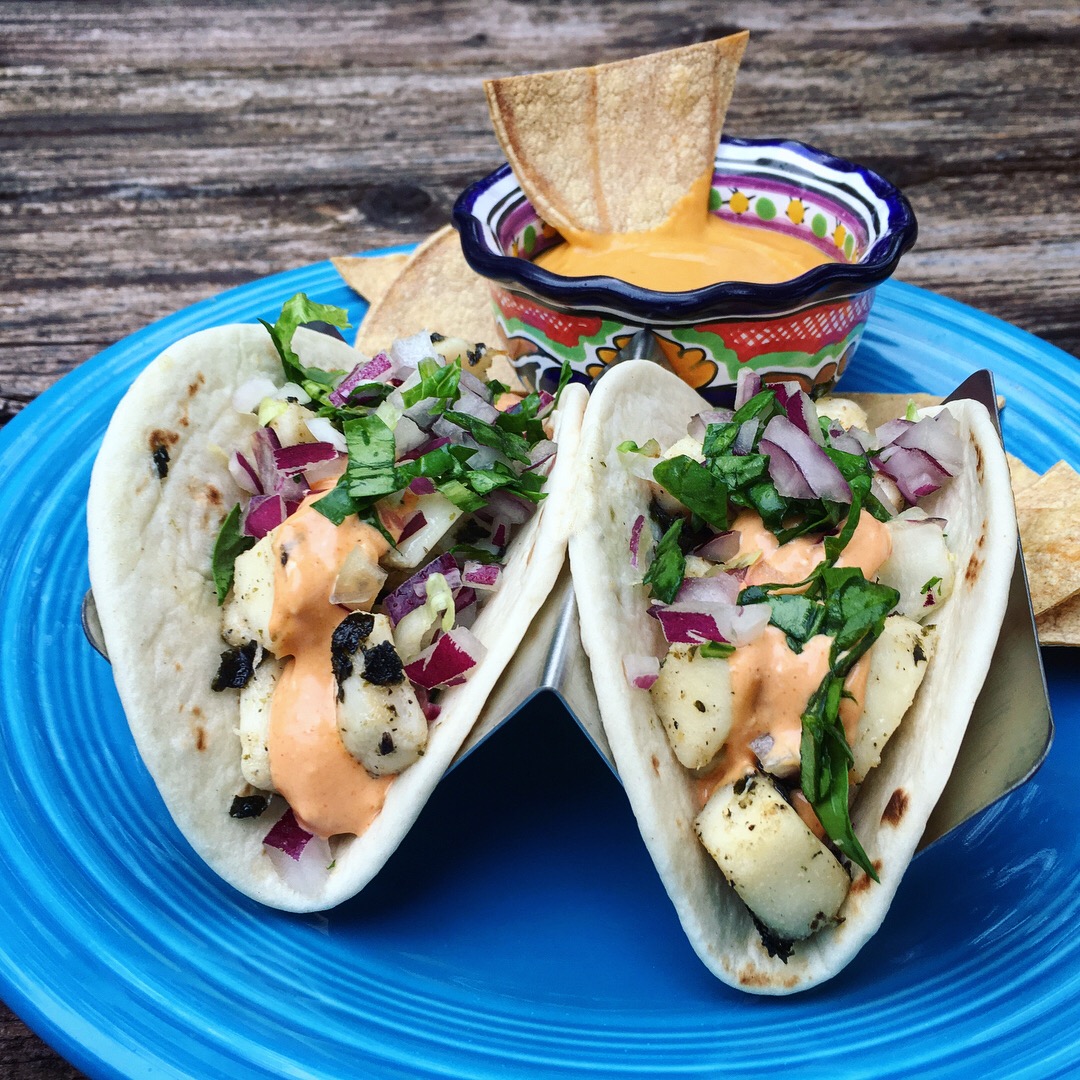 I tossed hearts of palm in a little oil along with crushed seaweed (snacks), cumin, garlic and onion powders. I then heated/browned them in the skillet.
Served on a flour tortilla and topped with a Vegenaise and Valentina sauce mix and chopped lettuce and onion.
Baked tortilla chips and potato/carrot queso on the side.