I was recently given this little bookshelf that was made by a family member in the early 50s in High School shop class.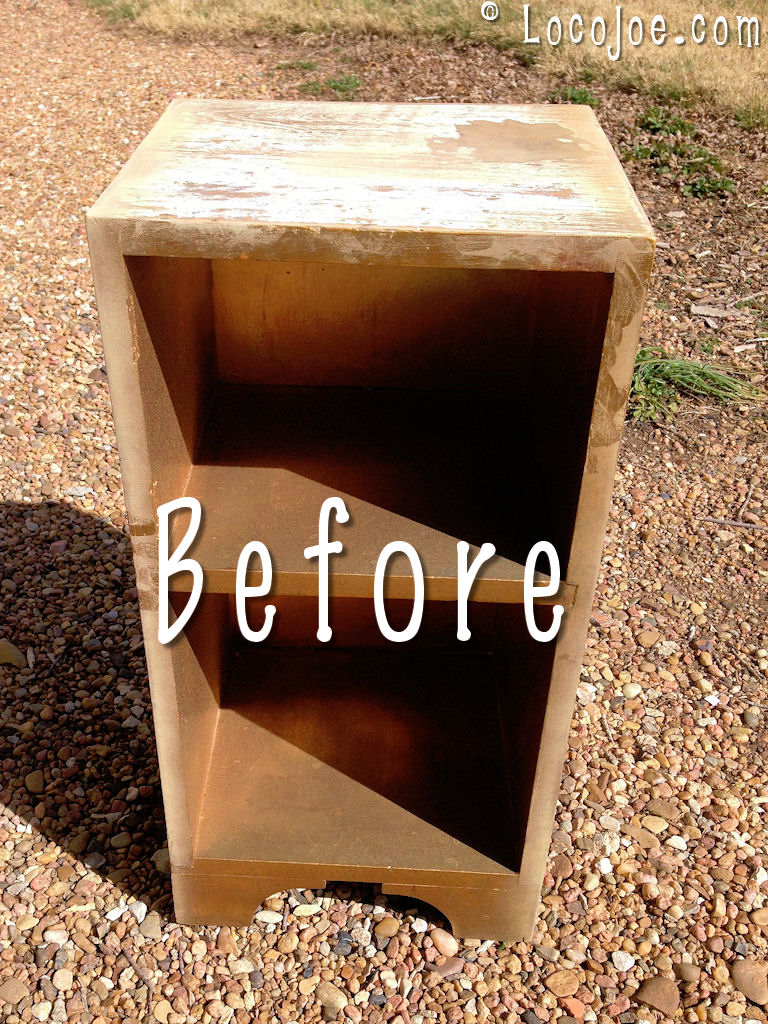 It had since been painted gold. Pictured above after I started removing some of the gold finish.
I gave the exterior a coat each of 2 shades of green chalk paint that I mixed up. The interior received chalkboard paint as that was the only black I had on hand. I then sanded the exterior down to distress it.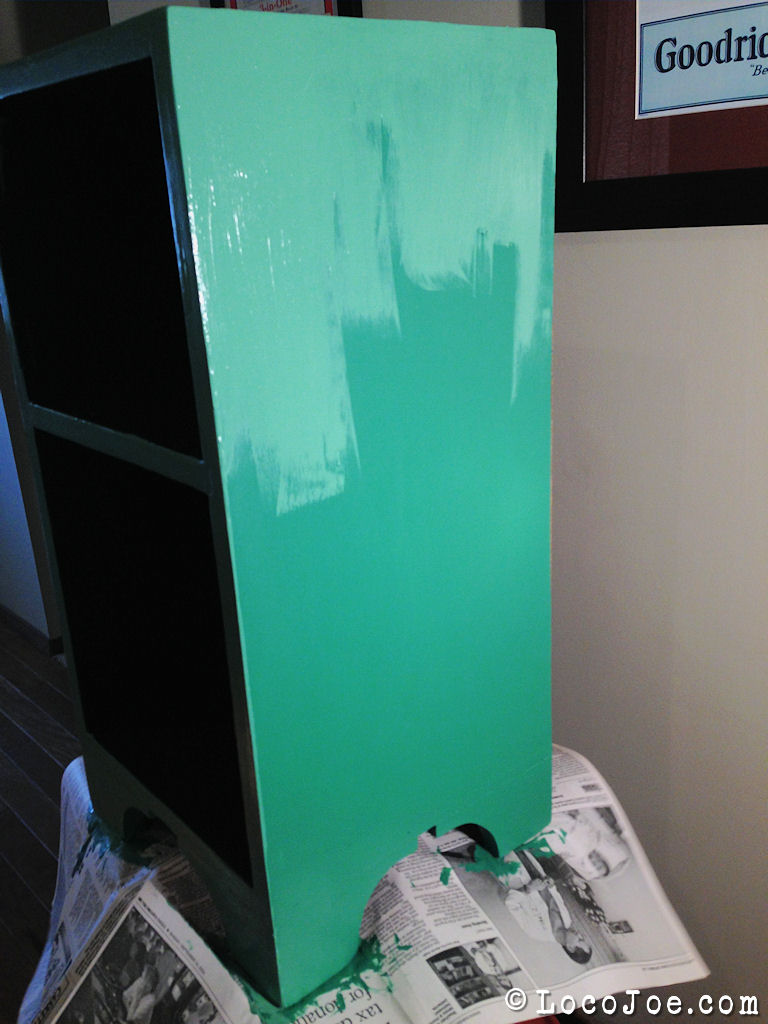 Next using Modpodge I decoupaged a map that I cut out of The Bugle (a publication by the Brooks bicycle saddle company).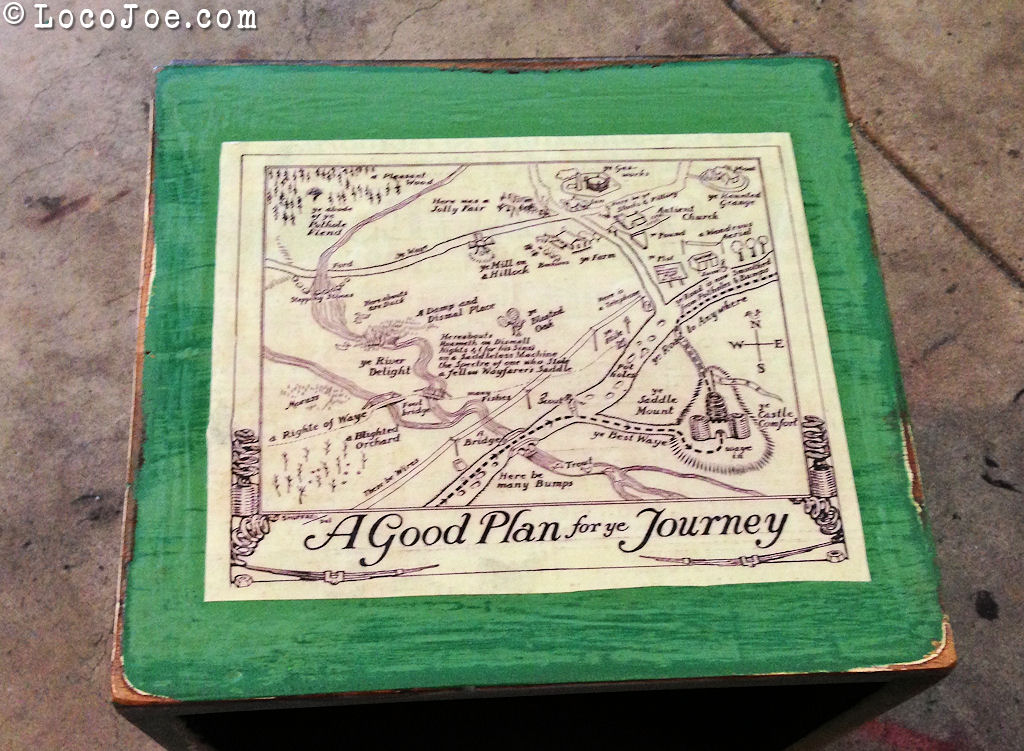 I painted a black border around the map and sanded it slightly. Finally I covered the exterior with several coats of Minwax Polycrylic.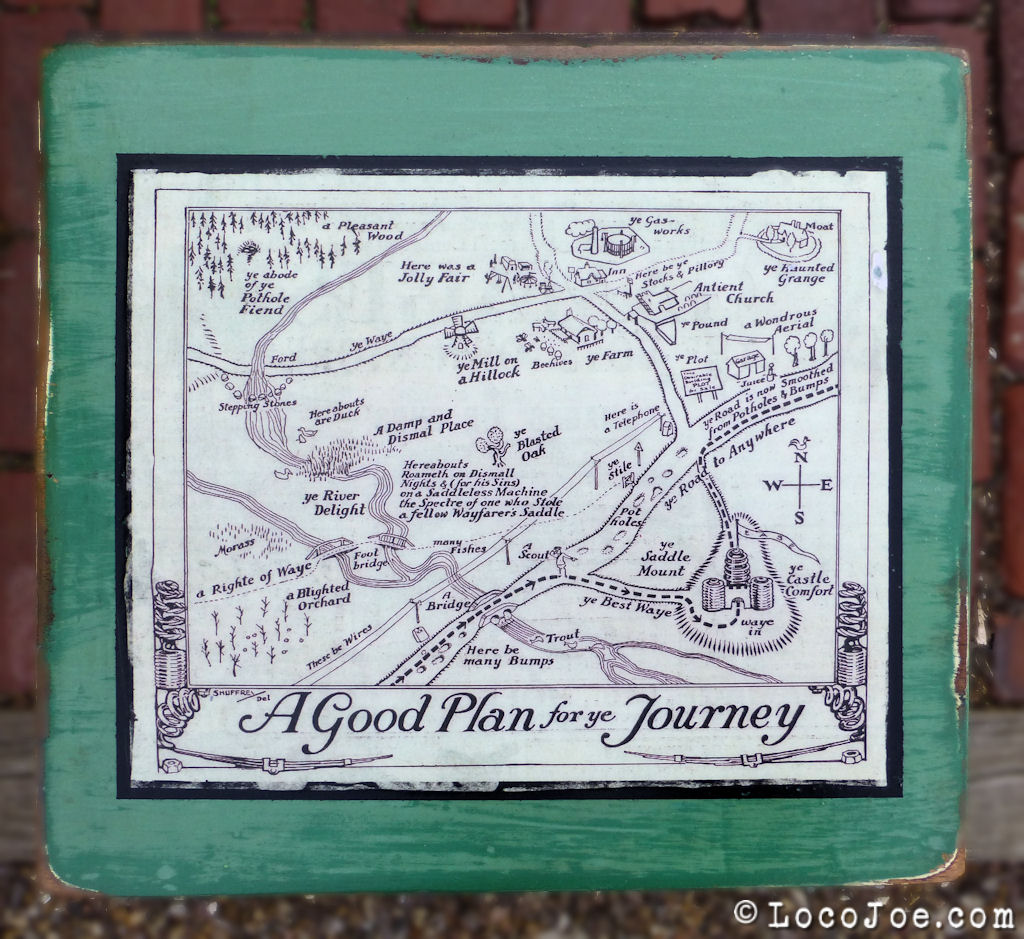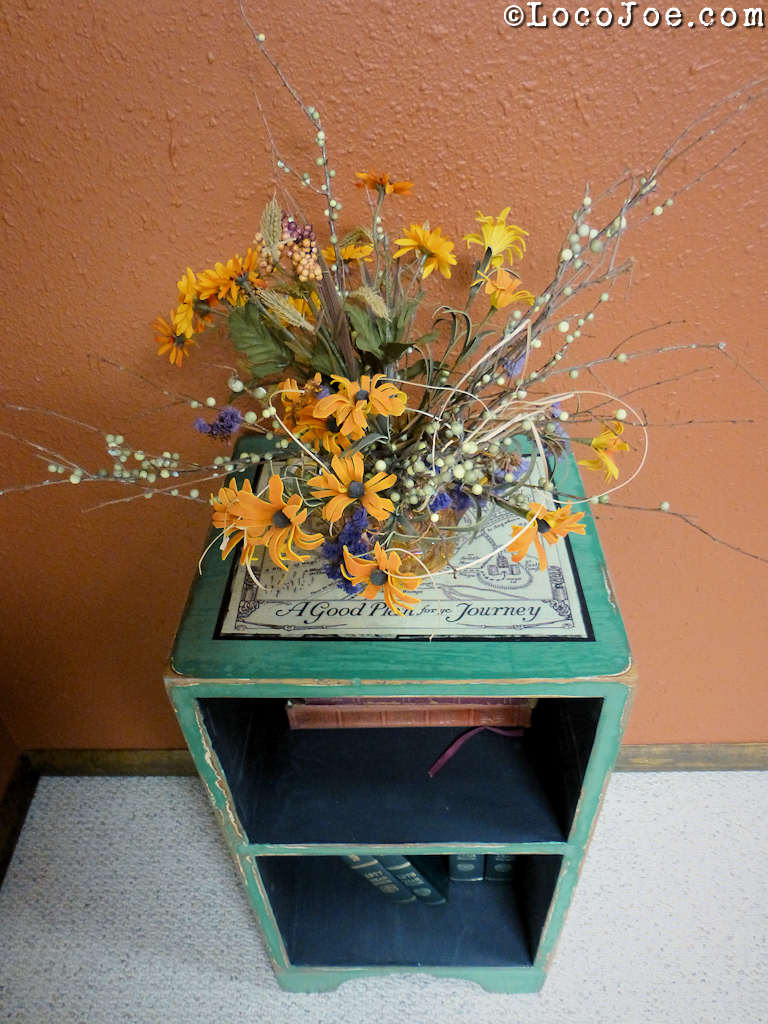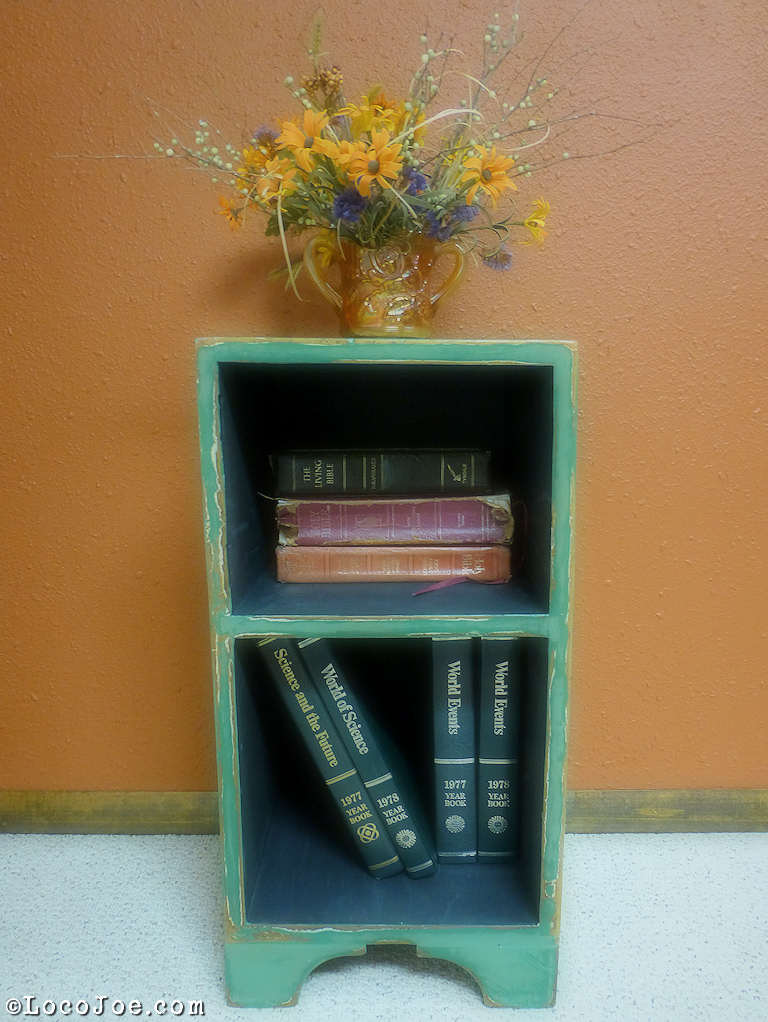 The piece currently sits in our basement "poker room".