Some of what and where we ate on our recent fall vacation. There were others that weren't noteworthy or I didn't get photos of.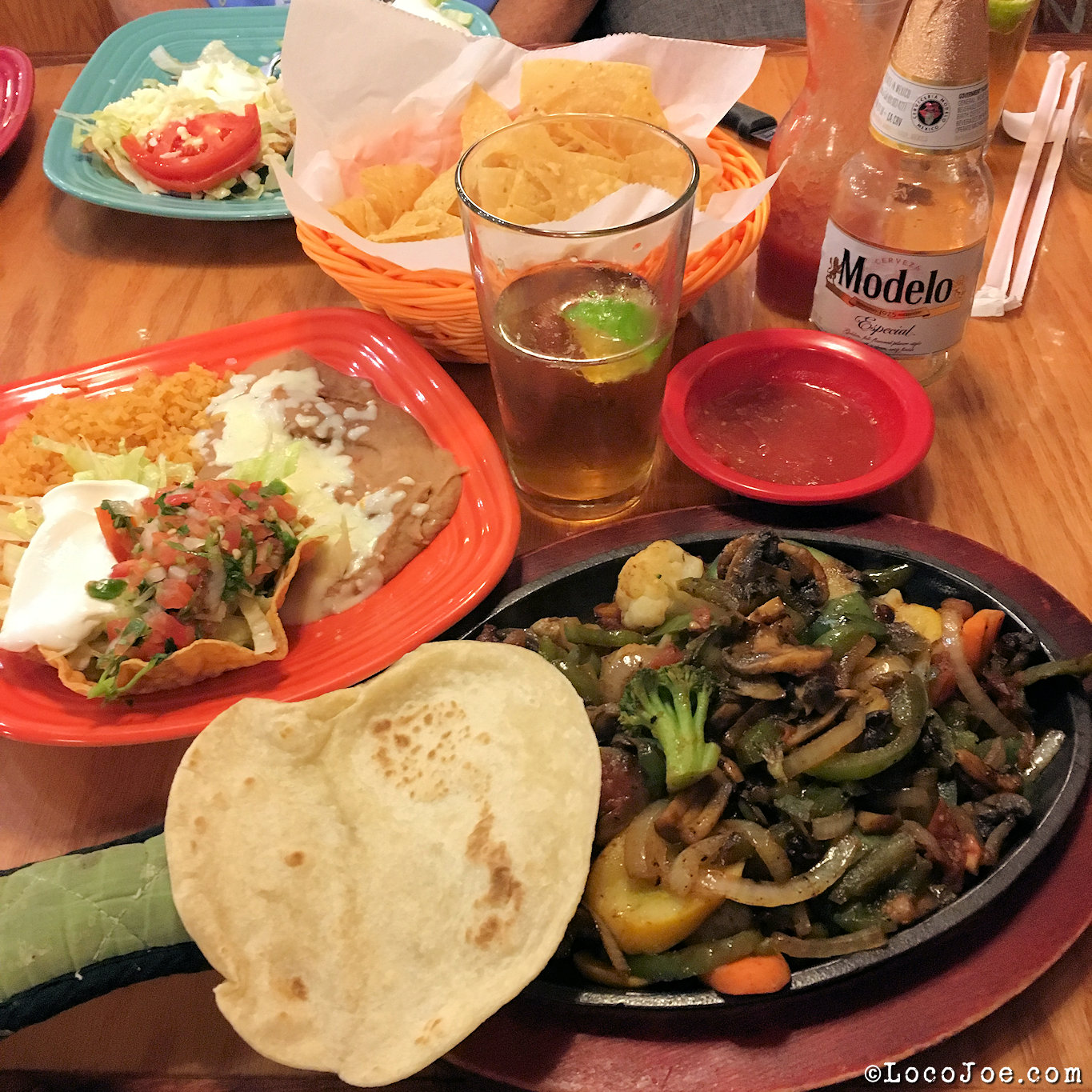 Our first night in New Albany, MS we ate at veggie burgers at Burger King which was within walking distance of our hotel. The 2nd night after a long day of riding on the Tanglefoot Trail we had veggie fajitas at El Agave Mexican Grill.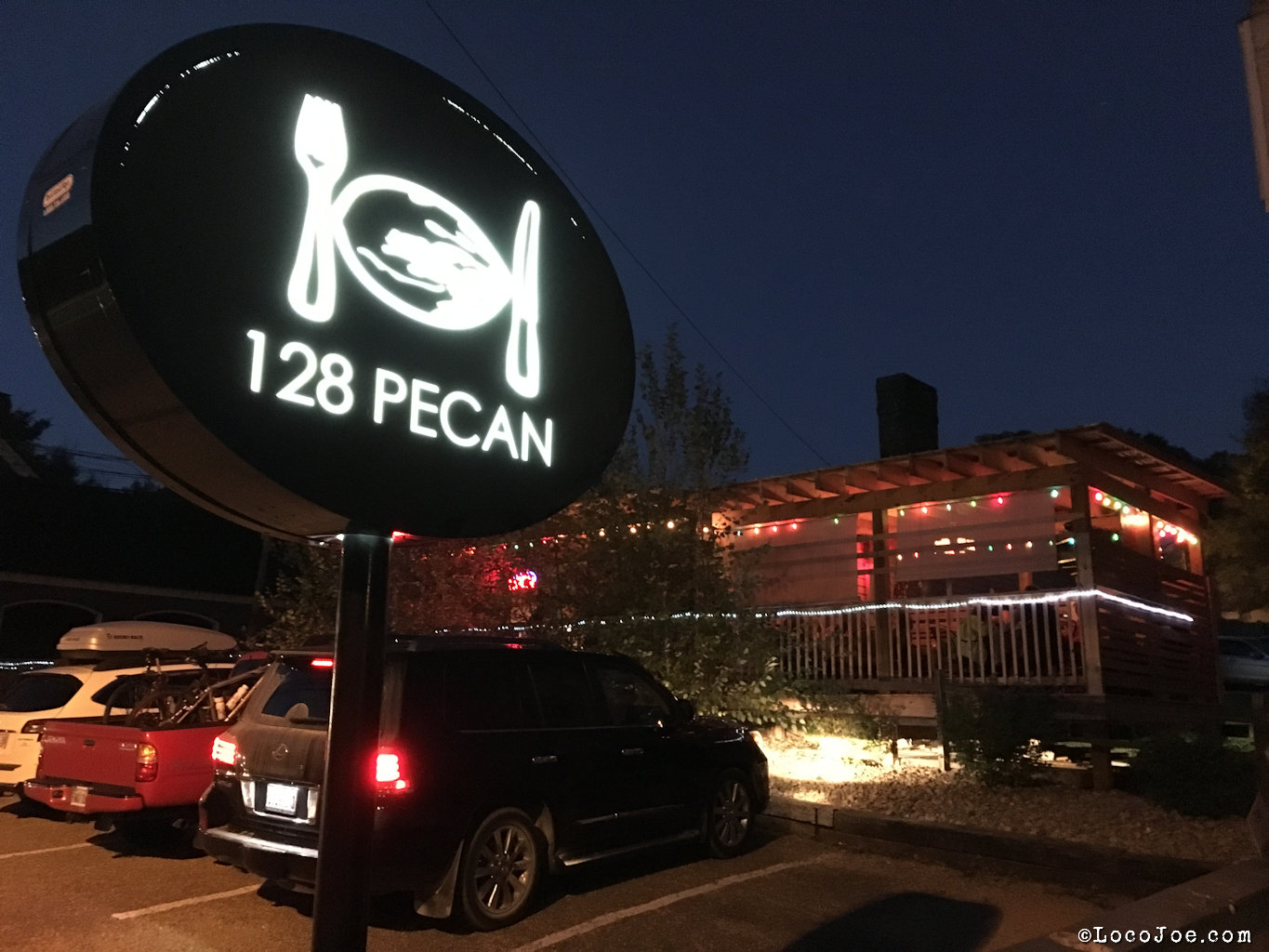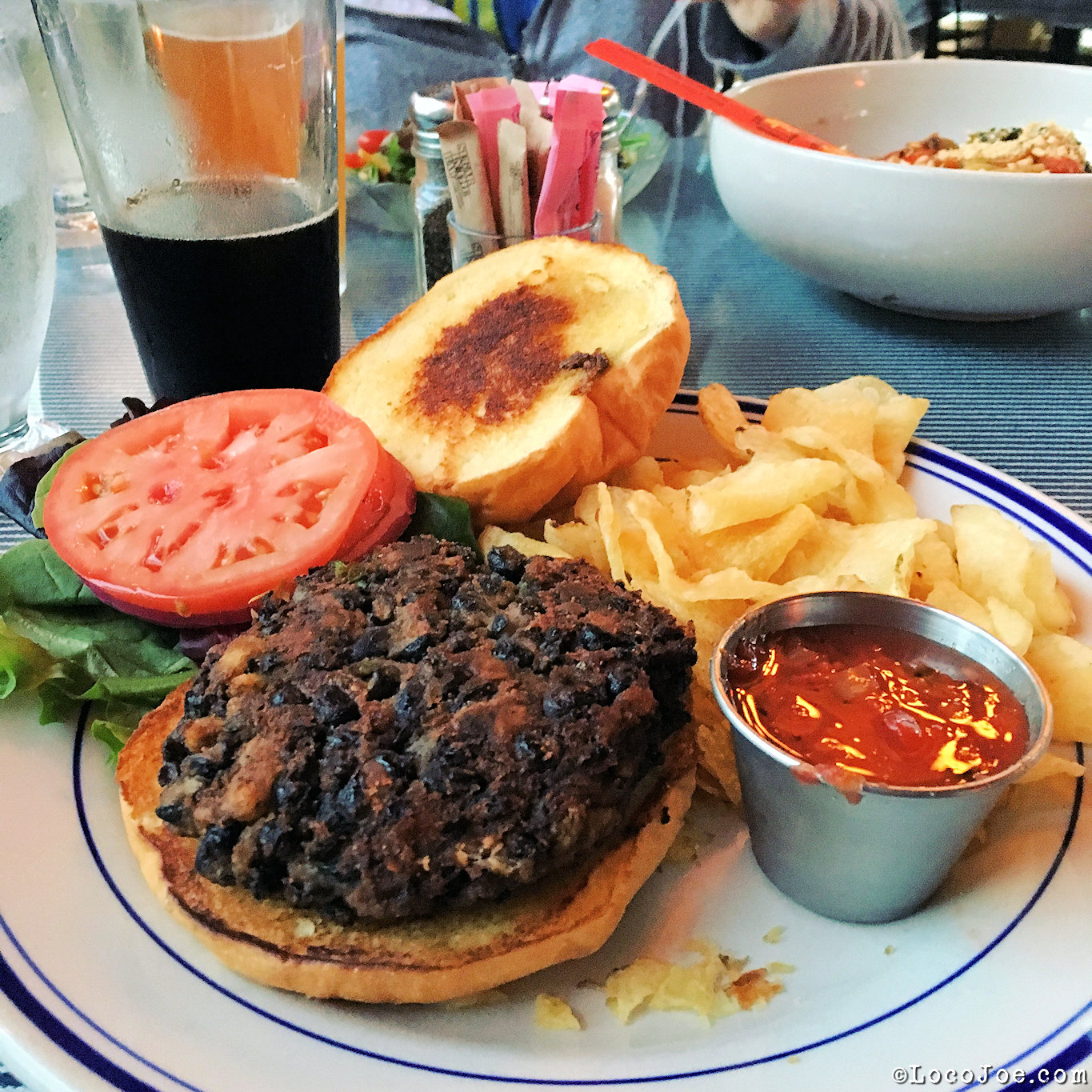 Our first night in Abingdon, VA we ate at Jack's 128 Pecan, where I had a black bean burger. Nova had Hot Thai Sesame Peanut Noodles which I liked even better than my burger. 128 Pecan is a small converted wood house off the main street. We didn't get to see inside as we ate on the patio.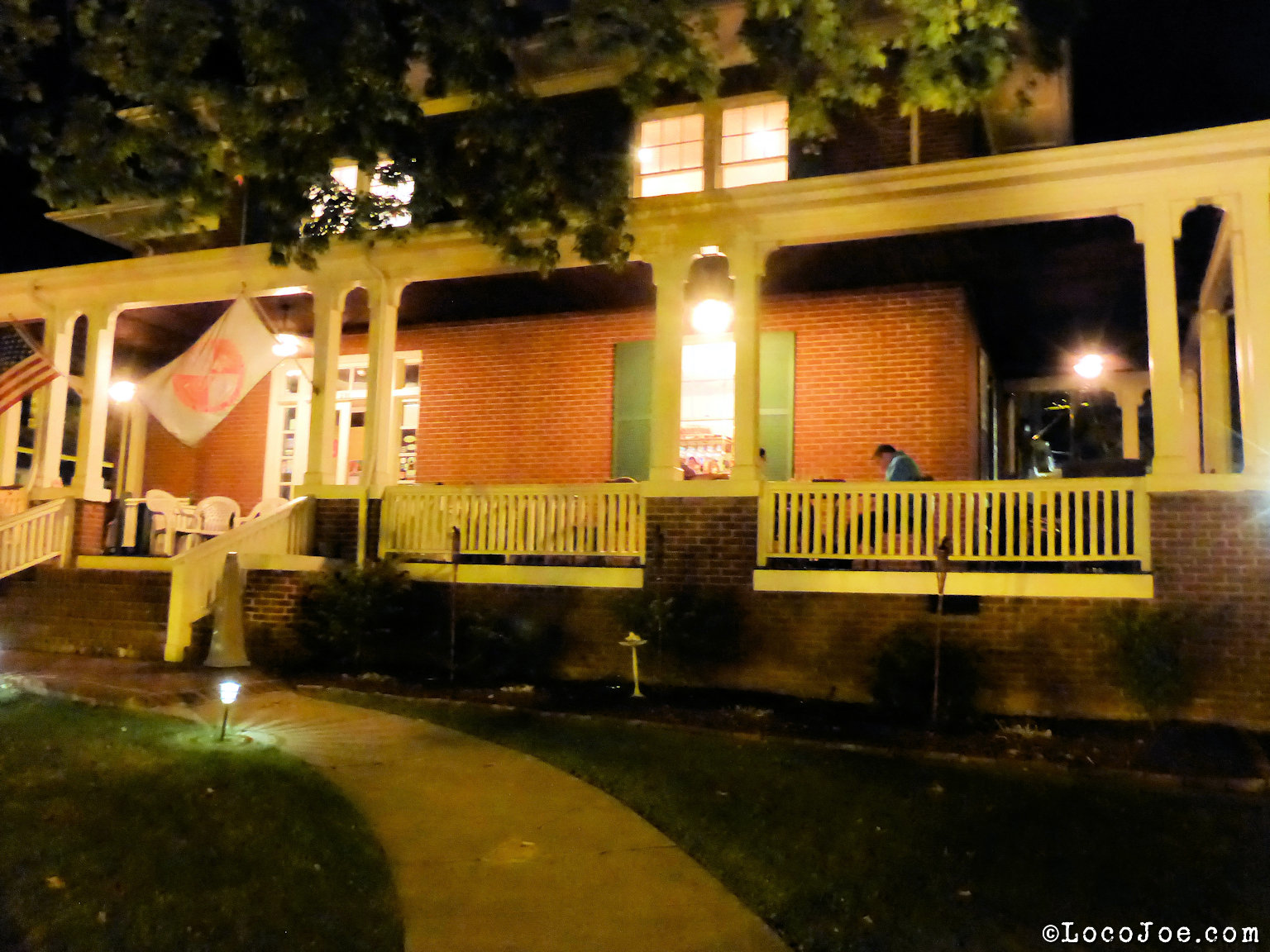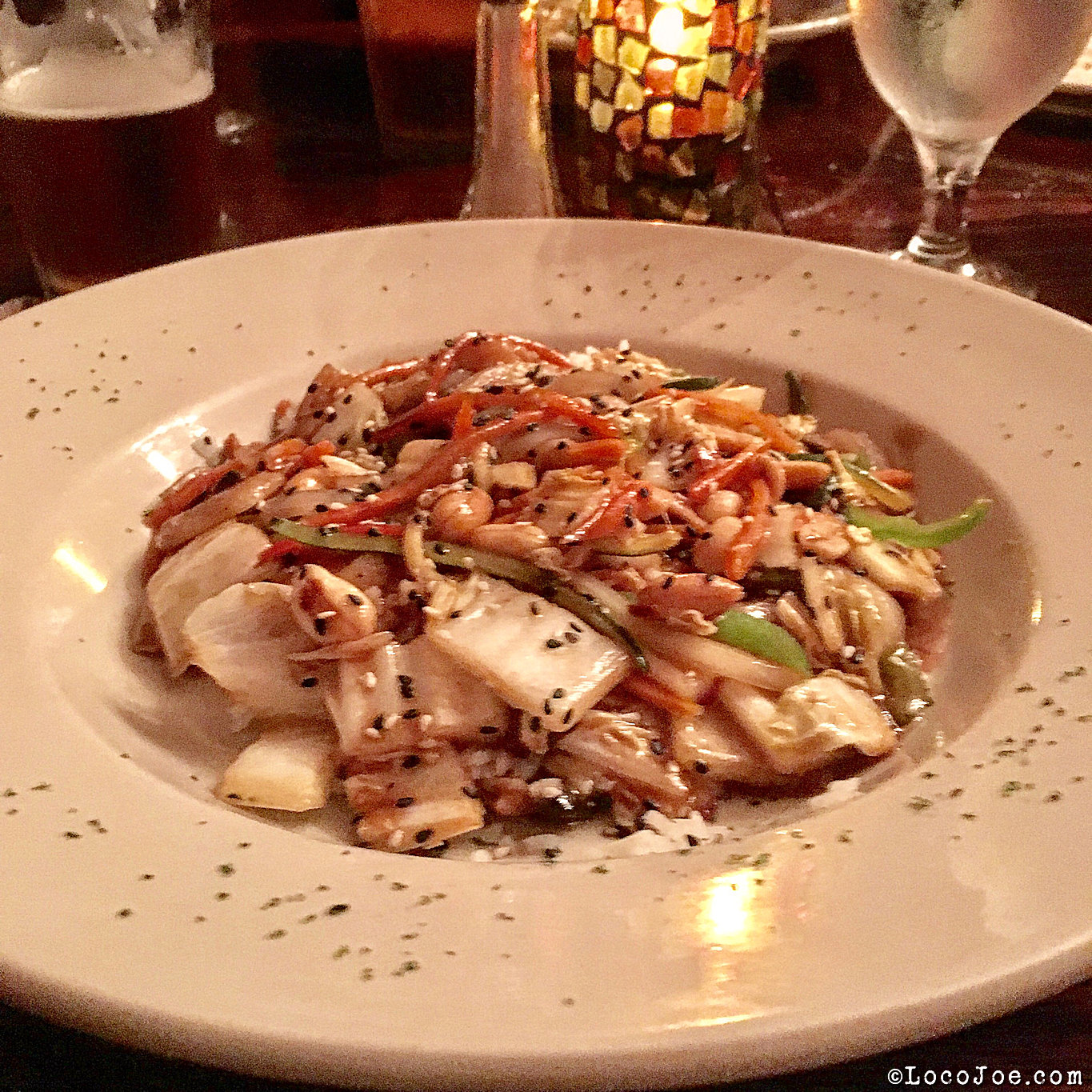 Our 2nd night in Abingdon, VA following our 1st day riding the Virginia Creeper we both had Asian stir fry at the Peppermill. The Peppermill is a converted large old brick house on the main street. Bedrooms have become dining rooms. Sorta schmancy.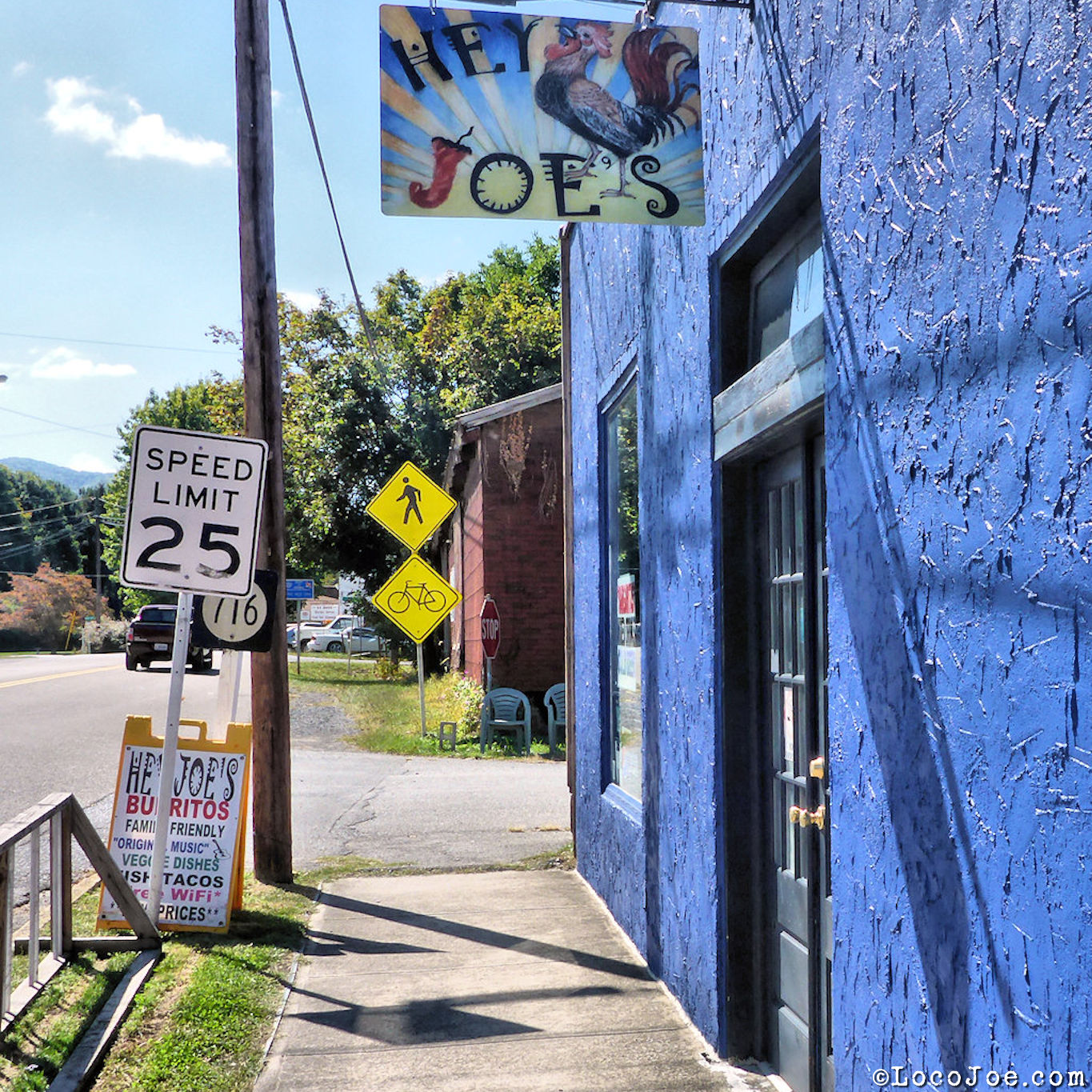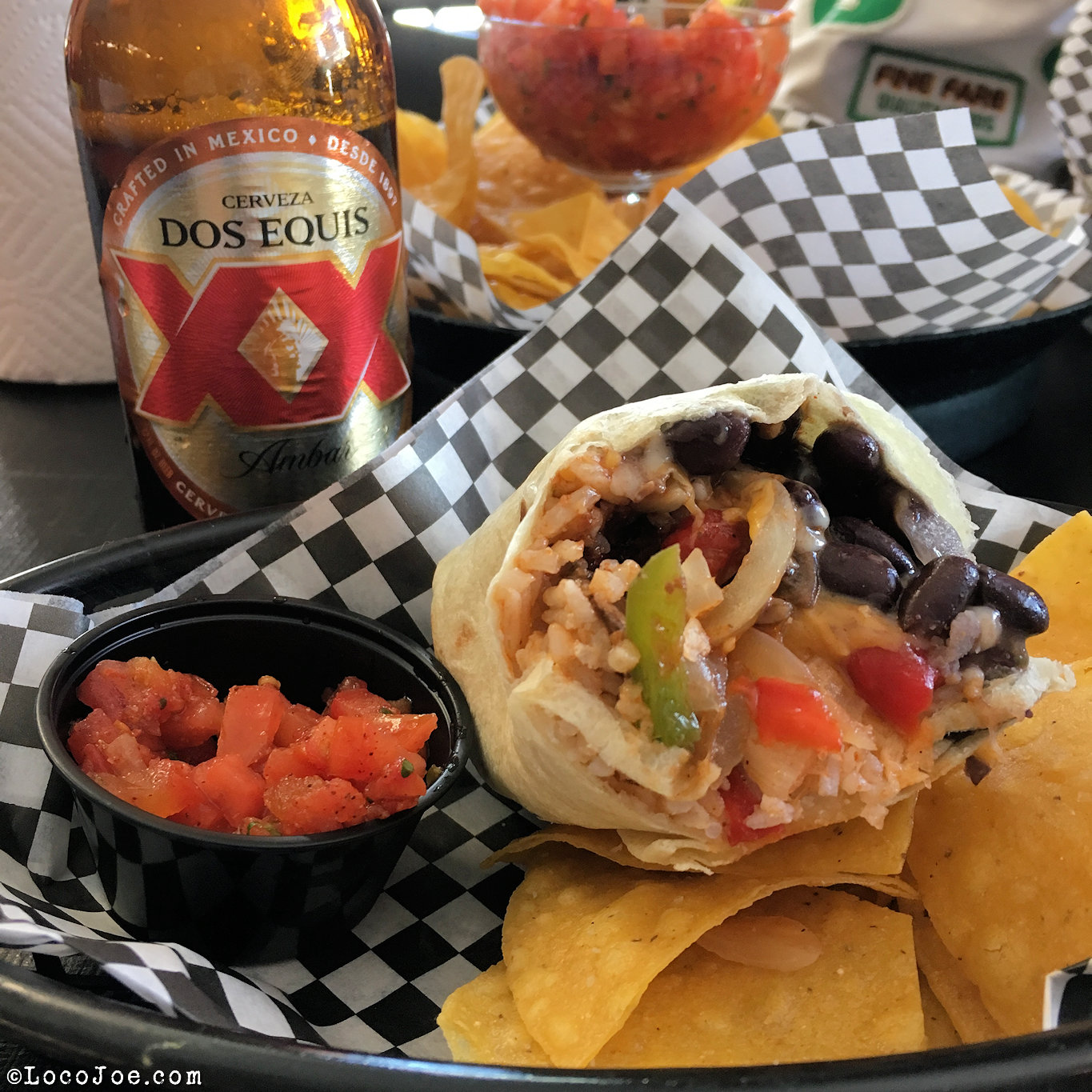 Midway on our 2nd day riding the Virginia Creeper we had veggie burritos at Hey Joe's in Damascus, VA. Probably the best veggie burrito I've had.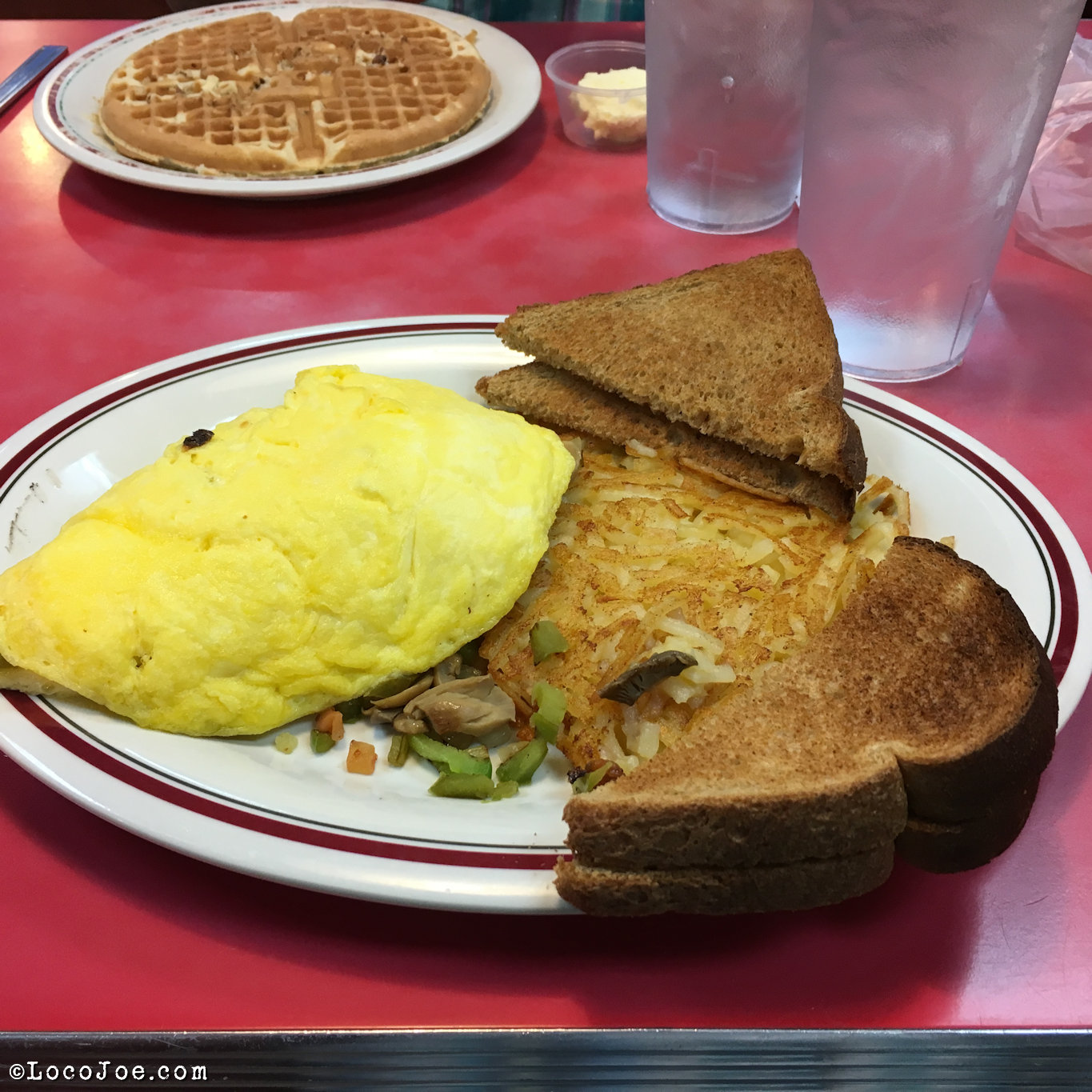 Garden omelette for me and a waffle for Nova at Huddle House in Abingdon, VA after our 2nd day on the Virginia Creeper. First time eating at a Huddle House and it was exactly like I'd expect it to be. This was within walking distance of our hotel which was nice.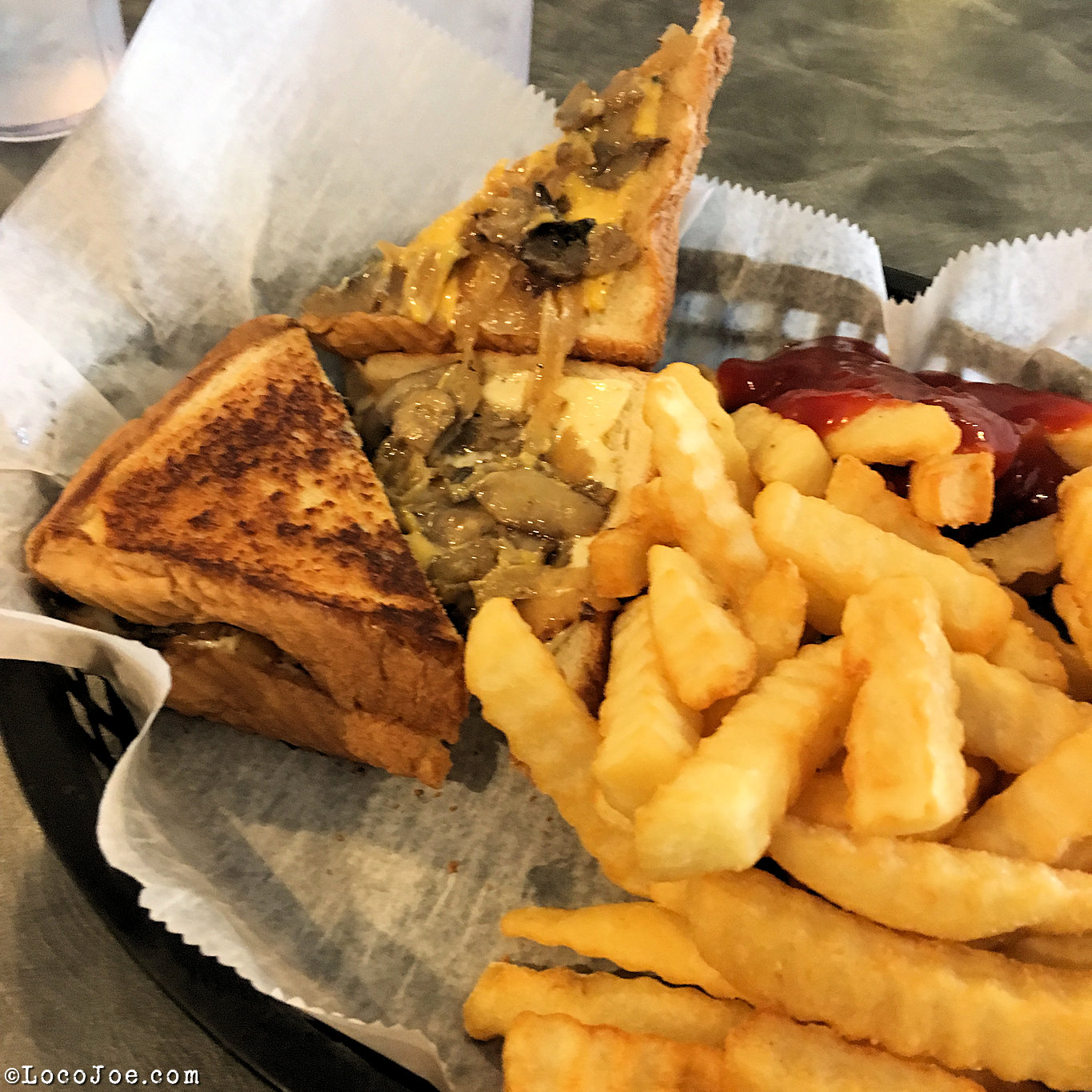 Grilled cheese sandwich with mushroom and onion (if I recall corectly) for me and a salad for Nova at the Bearded Moose in Richlands, VA. It was a rainy day we couldn't ride so we just drove around in the hills and came across this town and restaurant.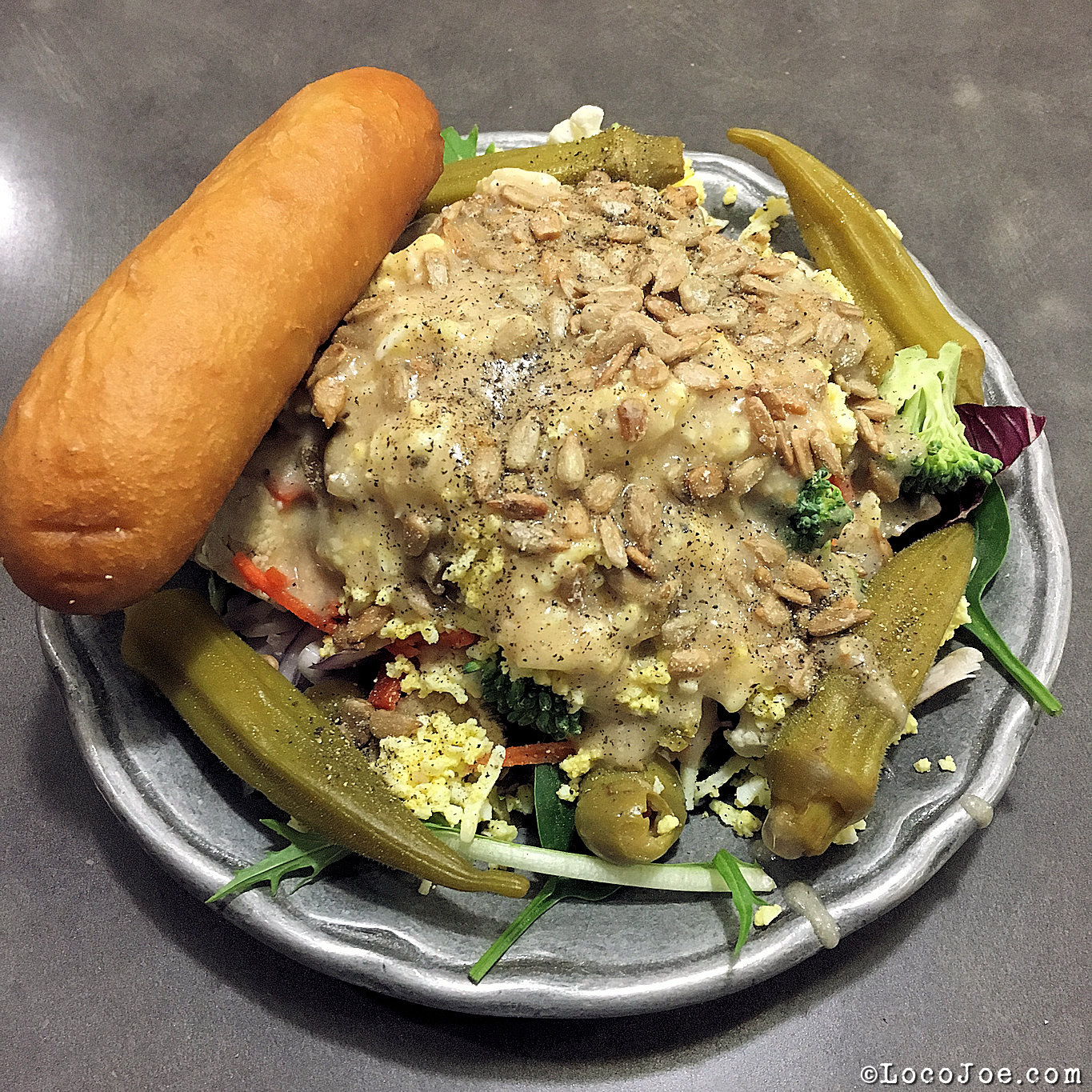 Shoney's salad bar in Hillsville, VA. There wasn't a large selection of restaurants in town. There was Mexican and Asian but we'd pretty much burned ourselves out on those earlier in the trip so we ate here 3 nights in a row while we rode the New River trail. Really good.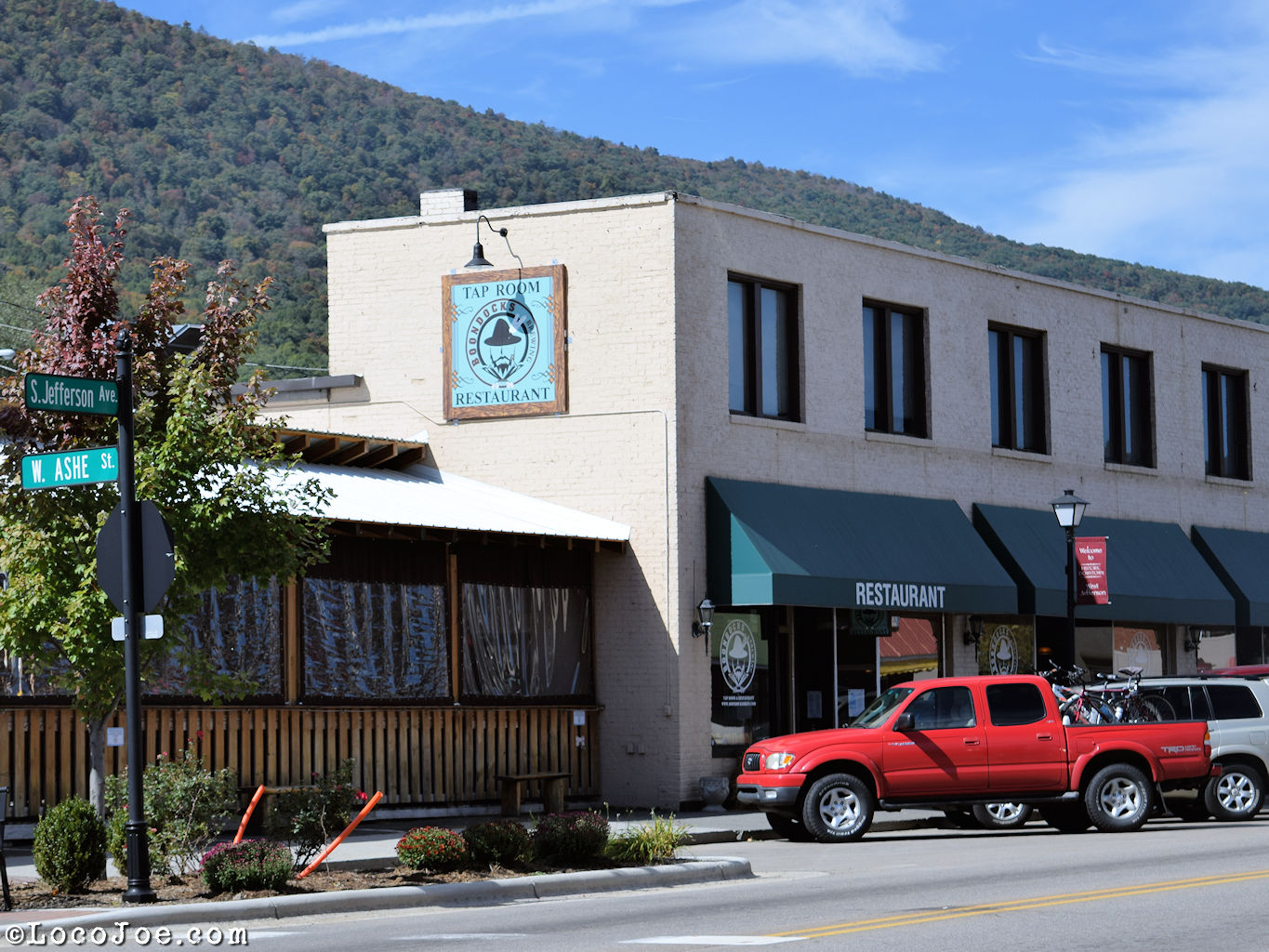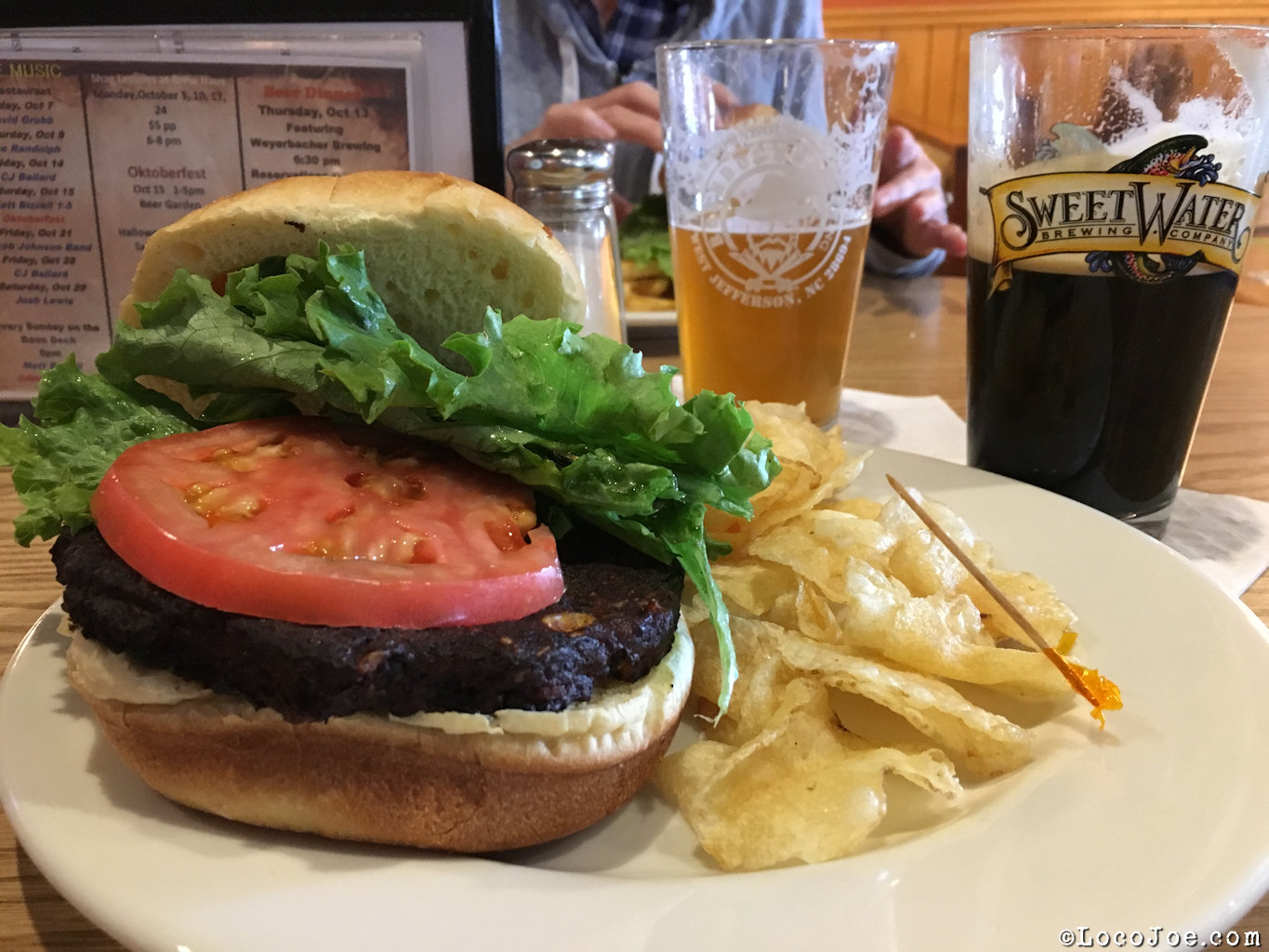 Black bean burger at Boondocks Brewing in West Jefferson, NC. We just stumbled on to the town and restaurant on one of our travel days. Really good beer and burger.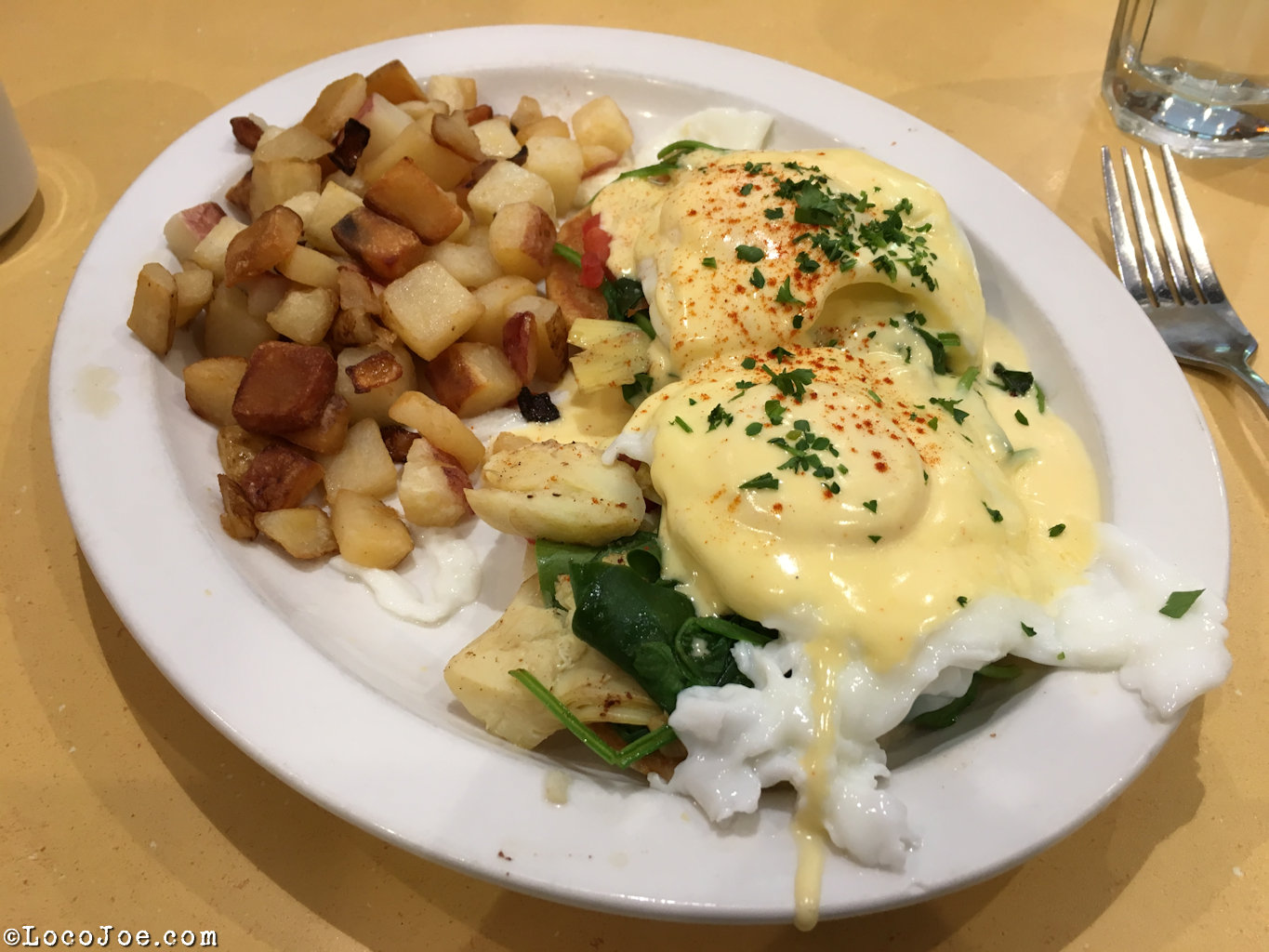 Normally we eat breakfast at the hotel but where we were staying didn't offer a continental breakfast so it was the Wild Egg in Nashville where I had eggs benedict florentine and Nova a waffle. It was good but way more food and richness than I need first thing in the morning.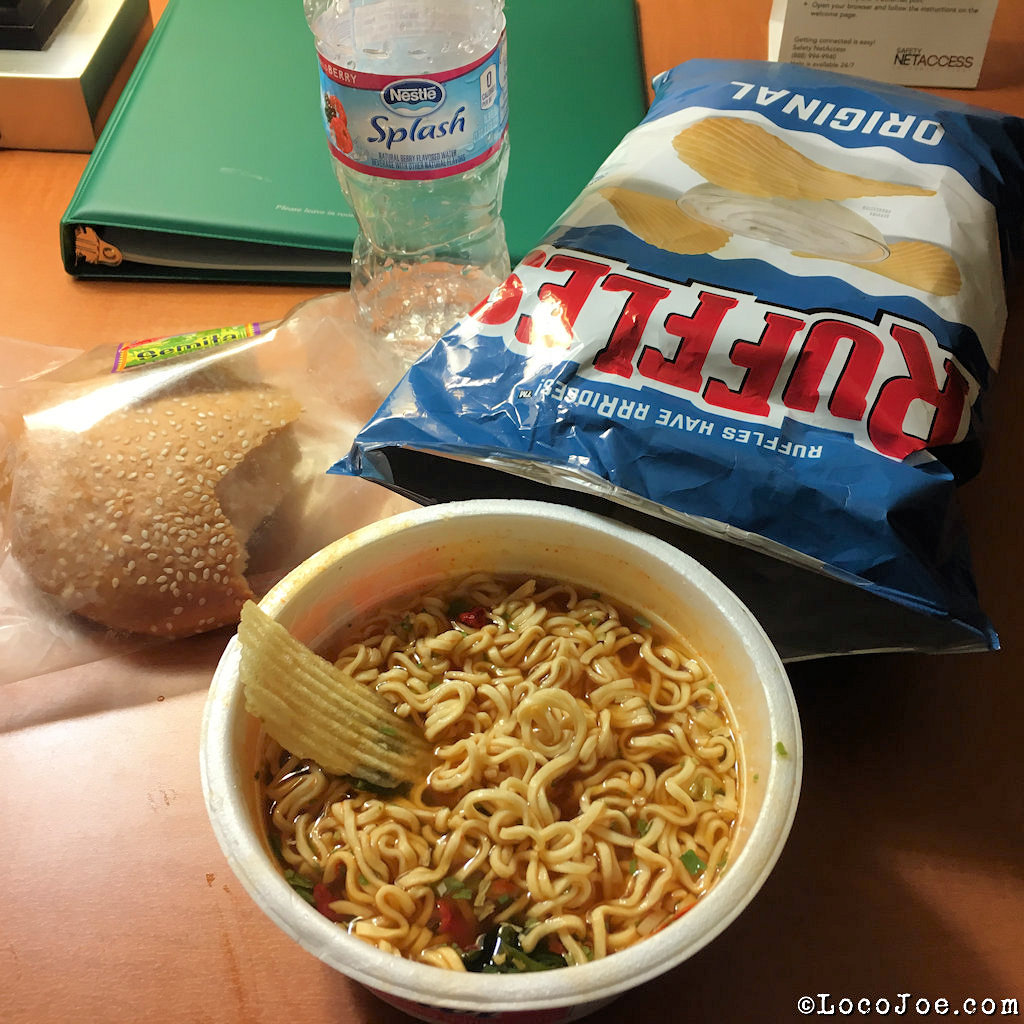 C-store dinner at the hotel in Nashville after a day and evening on the town. Would have preferred to eat elsewhere but it just didn't work out.
We went several years avoiding dairy and eggs but as you can see we now occasionally include them in our diet mostly out of convenience when eating on the road.