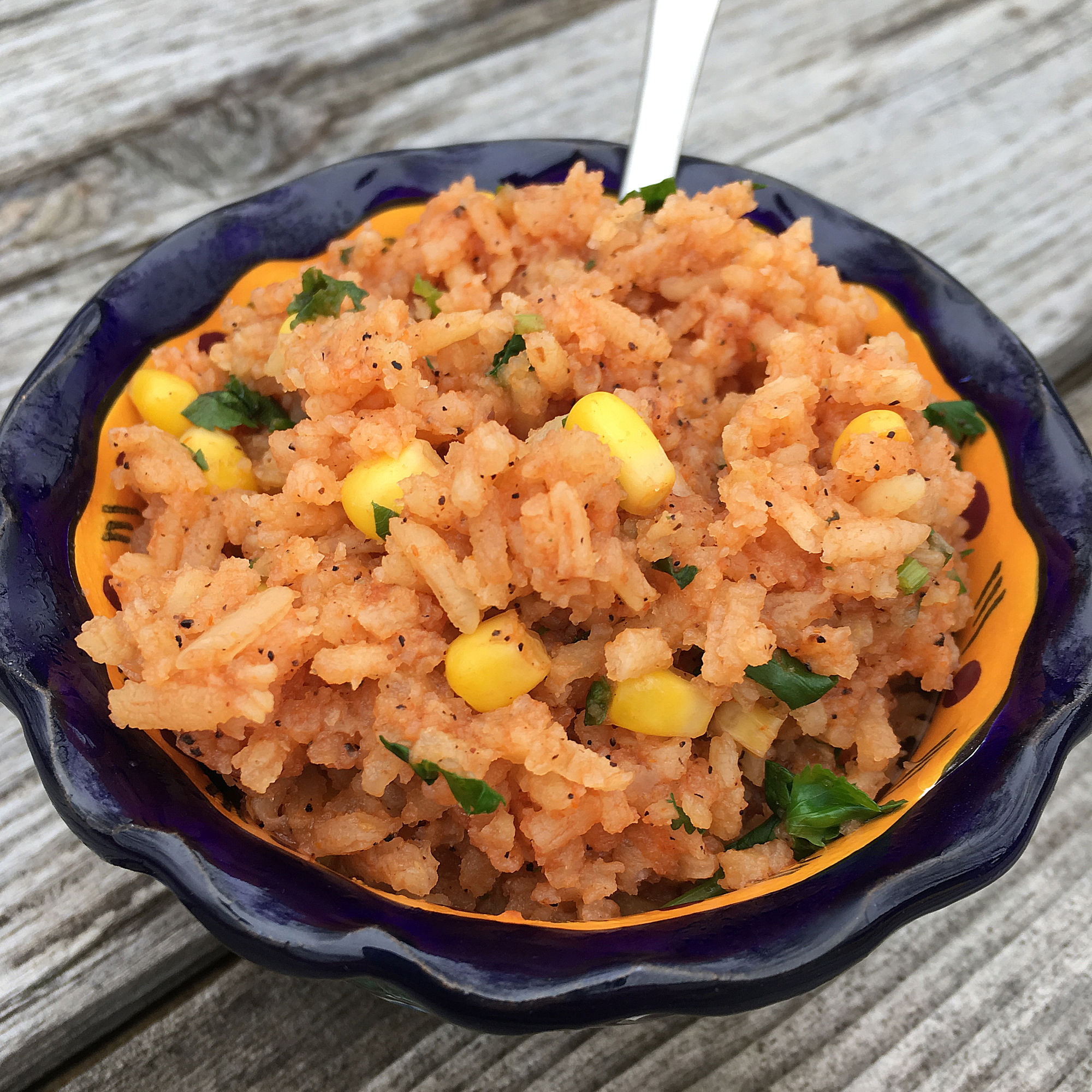 Notes: I cooked in the rice cooker after browning rice. I also added corn.
Ingredients
Vegetable oil
1 cup long grain rice
1 tsp minced garlic
1/2 tsp cumin
1/2 cup tomato sauce
1 cup vegetable broth
Chopped fresh cilantro
Directions
In a big sauce pan brown rice in oil.
Add garlic and cumin and stir.
Add tomato sauce and broth.
Bring the mix to a boil then turn heat to low and simmer till all liquid is absorbed.
Stir in cilantro.