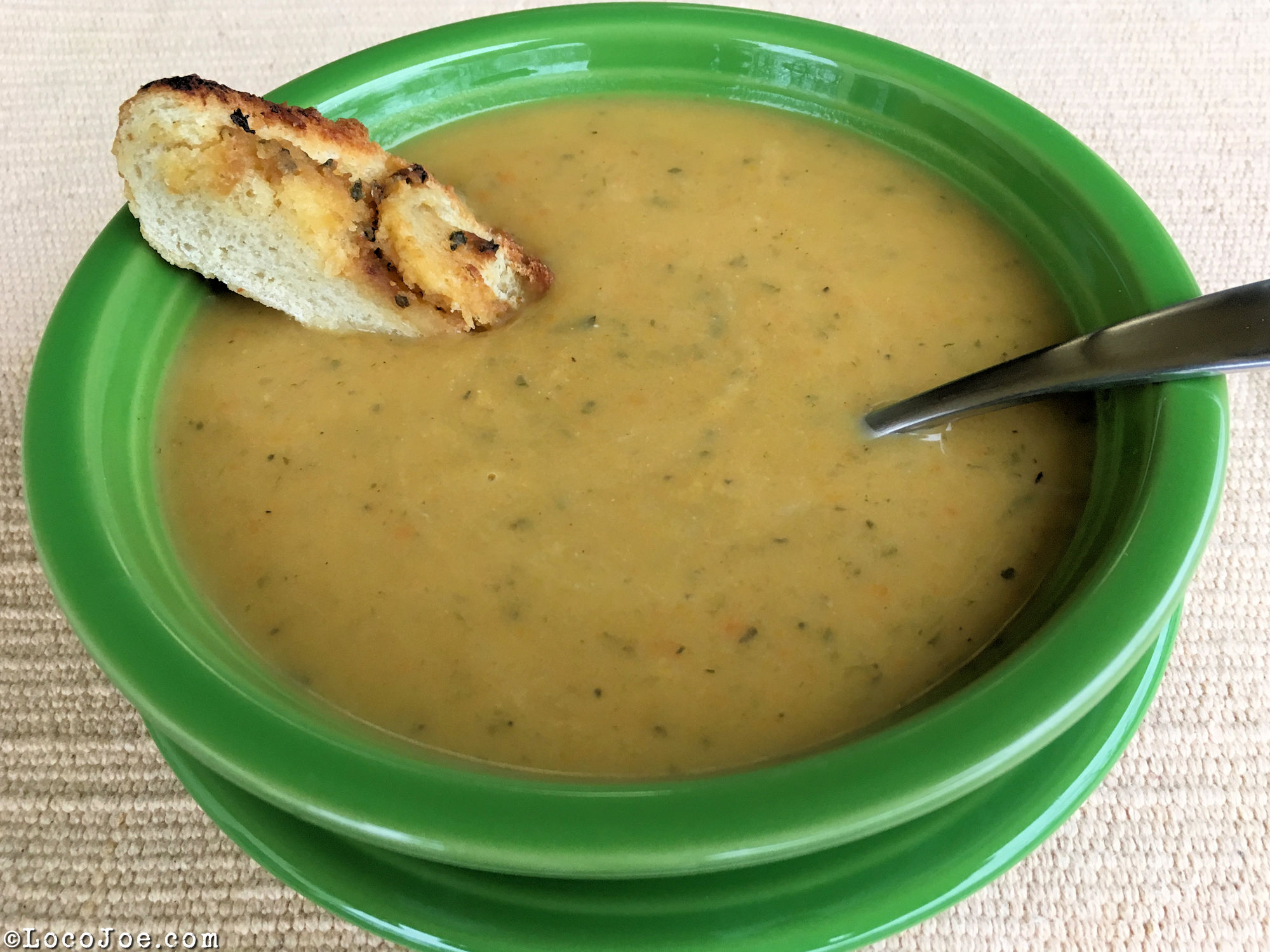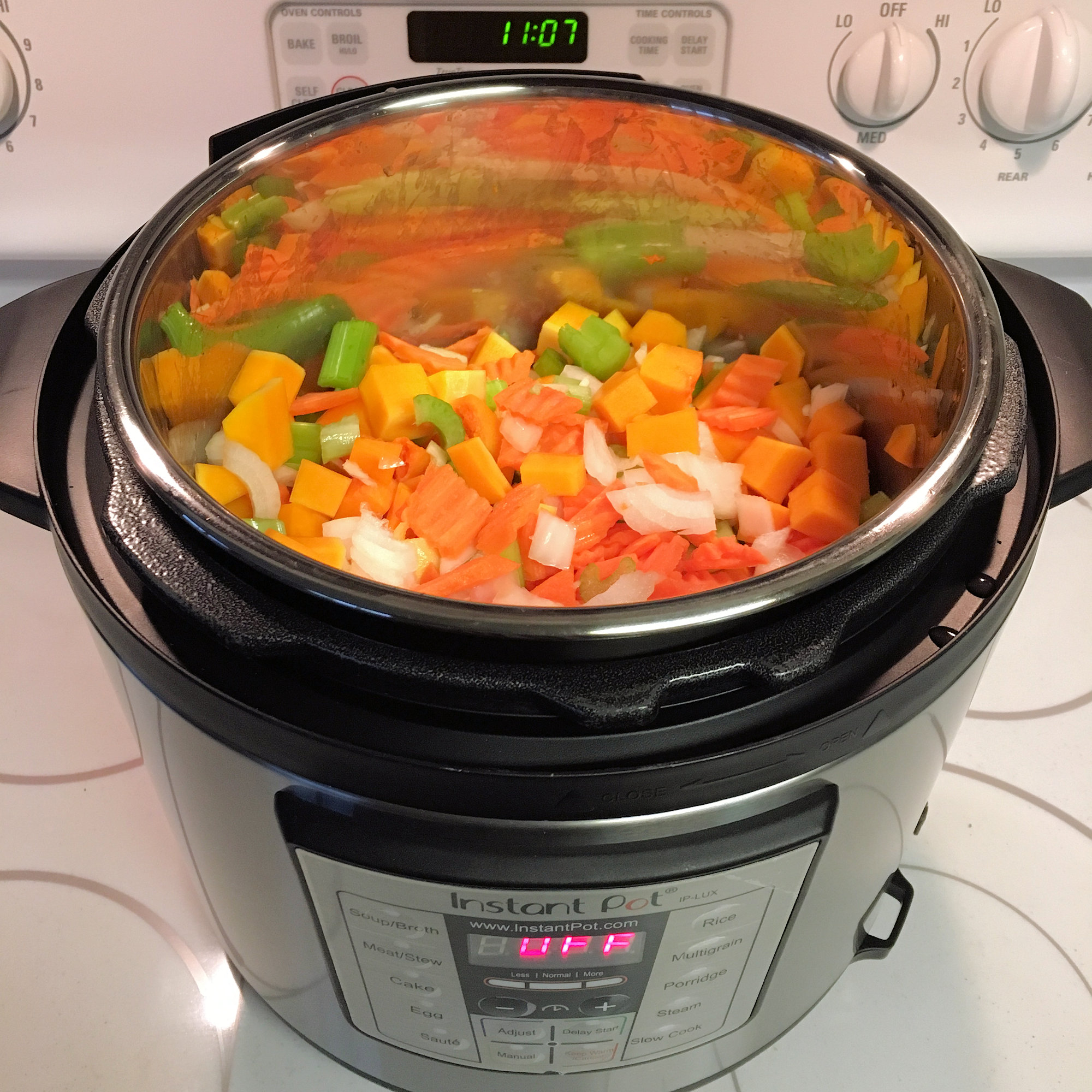 We both thought this was really good.
Ingredients
1 butternut squash peeled and cubed
1 onion diced
2 cups diced celery
3 Carrots diced
3 garlic cloves
6 cups vegetable stock
1 Tbsp dried thyme
1/4 cup dried parsley
1 Tbsp dried oregano
1 can full fat coconut milk
Directions
Place all ingredients except the coconut milk in the Instant Pot and use the Soup setting.
Once done blend with the coconut milk (I did it in 2 batches in the Vitamix).